Our waiting list is full for kittens, and we are taking applications for kittens available in 2023 to new applicants. Thank you for your interest in a Slava kitten and we look forward to working with you in the future! Pictures will be available on our Available Kittens page, or visit our Gallery now. You may also browse the Past Litters page to see kittens from previous litters at Slava Siberians.

Please note that the waitlist is open to a few select applicants. If you are interested in getting on the waitlist, inquire to obtain a questionnaire to start the process. If you are already on the list, there is nothing that you need to do except wait for your new furry friend!

A Prospective Owner Questionnaire is required to start the adoption process.
Please email SherriePhelps@Yahoo.com to obtain your copy of the questionnaire.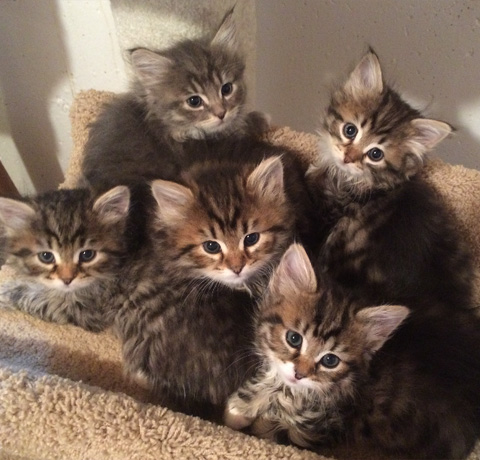 All of our kittens come with:
*A written health guarantee
*Veterinarian health certificate
*Age appropriate vaccinations
*One month pro-rated allergy guarantee
*Lots of love
The adoption process starts with a questionnaire for you to complete to see if we agree about cat care. If we agree, then I will send a Wait List form for you to complete and return with $100 to place your name on the waiting list. When your name moves up to the top, it will be time for you to make your selection and I will send many photos of the available kittens. You can also see the kittens in person if you are near St. Louis, MO, but most people make their selection from photos because they can see the kittens quite well. When you make your selection, then a $200 deposit is required to hold your special kitten. Both the $100 fee and the $200 deposit are applied to the pet adoption price of $1700. Spaying or neutering is an additional $200 and is not included in the adoption price. Kittens are usually ready for their new families at 11-12 weeks old.
All of our kittens are raised in a smoke-free environment.
Contact Sherrie Phelps at SherriePhelps@Yahoo.com with any additional questions!
We recommend the following products:
Life's Abundance
Litter-Robot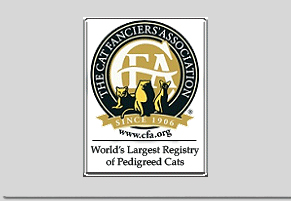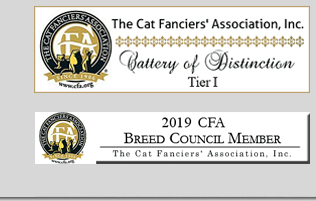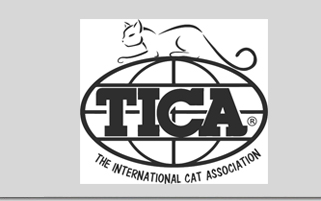 Copyright (c) 2019, Slava Siberians. All rights reserved.
Reproduction of all site content, including pictures and videos, is prohibited unless consent is obtained in writing from Slava Cattery.
Unsigned photography credits: Charodey Moonlite Serenade of Slava by Chanan; Slava Butterscotch Kiss and Charodey Joshua by Preston Smith Photography;
Slava Charisma of Cyberkoshki and Slava Better Believe It by Helmi Flick
Home
|
About Siberians
|
Available Kittens
|
Past Litters
|
Retired Adults
|
Kings
|
Queens
|
Gallery
|
Testimonials
|
Contact Us